Credo Construction specializes in building envelope repair and restoration. When a repair, upgrade, or improvement project is required, Credo Construction can provide the right solutions for your project.
From building facades to interior replacement, we offer industry leading experience and expertise to ensure that the project is completed promptly, safely, and on-budget. Repair work is typically performed on or in occupied structures. Executing repairs under these conditions means the contractor must meet the owner's need to ensure ongoing facility operation with little disruption to tenants and occupants.
Our project managers and field personnel carefully plan each project, addressing the details of scheduling, hours of operation, safety, traffic control, noise, and dust control.
Building envelopes in the Pacific Northwest require extra attention to detail. Our wet coastal climate creates the need for superior building envelope systems and installation methods. Credo Construction can provide the most advanced waterproofing and flashing techniques available and takes great measures to prevent and restore the damage caused by water intrusion.
Our building envelope repairs services include:
Complete Demolition and Restoration
Siding Replacement
Water/Rain Management Systems
Structural Correction (Walls and Sheathing)
Window and Door Replacement
Roofing / Deck Systems
Contact us today if you have an signs of water intrusion or damage. To get you started, we will send you a free inspection checklist by clicking here.
What is building envelope?
A building envelope is the separation between the interior and the exterior environments of a building. It serves as the outer shell to protect the indoor environment as well as to facilitate its climate control. Building envelope design is a specialized area of architectural and engineering practice that draws from all areas of building science and indoor climate control.
Building envelope design includes four major performance objectives:
Structural integrity
Moisture control
Temperature control
Control of air pressure boundaries of sorts
Control of air includes air movement through the components of the building envelope (interstitial) itself, as well as into and out of the interior space, which affects building insulation greatly.
The physical components of the envelope include the foundation, roof, walls, doors and windows. The dimensions, performance and compatibility of materials, fabrication process and details, their connections and interactions are the main factors that determine the effectiveness and durability of the building enclosure system.
Common measures of the effectiveness of a building envelope include physical protection from weather and climate (comfort), indoor air quality (hygiene and public health), durability and energy efficiency. In order to achieve these objectives, all building enclosure systems must include a solid structure, a drainage plane, an air barrier, a thermal barrier, and may include a vapor barrier. Moisture control is essential in cold climates
HOA and Condo Associations
Credo Construction has worked closely with Homeowner Associations, Condominium Associations, Property Managers, Apartment Owners, Attorneys, and Building Envelope Engineers on construction defect projects. We have developed a tried and true approach to identifying the root problem of building envelope repair projects: water intrusion, fixing the problem with the best systems and practices in the industry, and communicating with all the parties and involved.
Typical organizational structure for a building envelope repair project: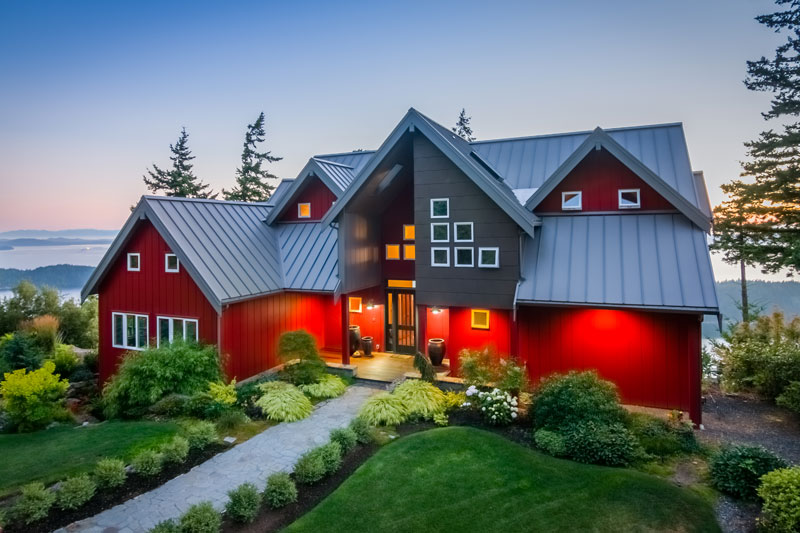 Building Envelope Inspections
The definition sounds simple enough, but in reality because of the thousands of complex products and systems specified and the multiple trades involved the chance of error is high. As complex and intricate as the building envelope seems to be, how can you tell if a building envelope is going to have or is already having problems? The general inspection can be broken down into four basic steps:
Initial Inspection
Knowledge Gathering (blueprint review)
Interior Symptoms (document water intrusion areas)
Exterior Signs (once the above is complete, the exterior signs are better understood)
Contact us today if you have an signs of water intrusion or damage. To get you started, we will send you a free inspection checklist if you simply fill out the form below.
Repair Services
We offer the following building envelope repair services:
Roofing: Most roof projects require some interface into the other building components that are often beyond the capabilities of a roof contractor. Some projects involve ventilation, structural repairs, and most involve some interface with the exterior vertical surfaces. Roofing contractors are, by nature, often willing to work beyond their capabilities. With our knowledge and experience, we help you to select the best roofing contractor for the job, all while supporting the project with carpenters, sheet metal and flashing installers, plumbers, and painters to assure you get the project finished the way you want.
Building Exterior: The exterior is where your building meets the weather. Building materials behind the exterior cladding simply do not stand up to even a little bit of water. Your building not only needs to look great on the outside, but more importantly, the waterproofing layers have to be well thought out and perfectly applied.
Interior Restoration: We restore the interior to the standard that you choose and expect. The key to having a satisfied customer is making sure the contractor understands what the customer wants and that the customer plainly understands what it will cost. It is your building and you will be there every day after we are gone. We want to make sure that it is done correctly.
Mold: Mold is harmful to your health and often goes undiscovered. If you have mold, we will discover it and have the damaged material removed by a trained mold remediation specialist. However, removal alone will not solve your mold problem. Mold grows wherever there is food and water. We live in buildings built out of mold food so our only option is to control the water. We are trained professionals and will determine the problem and map the solution.
Deck Waterproofing: Waterproof walking surfaces were uncommon 30 years ago, but are now present on many buildings. These surfaces range from polyurethane coatings over wood to natural stone pavers over concealed membrane waterproofing. Often even with the best waterproofing, a faulty design can cause problems in the future. In some cases designing and installing a new deck system may be the best option.
Why should we hire you for our building envelope repair project?
Credo Construction has a great track record and has completed many building envelope repair projects. We have great people with good attitudes. We work closely with our subcontractors to get their very best work. We have an extensive knowledge of the products and systems that we work with. If we don't know a system, we research it.
Have you ever been sued for defective work?
We have a "Zero" claim track record since our inception in 2004. That means no insurance claims, and no lawsuits. We did not achieve this by accident.
Do you carry out repairs with your own employees?
We have many long-term employees who are cross-trained to many of the tasks required for building envelope repair and restoration. Carpentry and framing repair is always carried out by our regular employees. We perform the most difficult transitions with our regular employees. Interior restorations are generally performed in-house as well.
Do you guarantee repair work?
It is easy to guarantee our work. It is difficult to guarantee a repair to someone else's work. If we repair a leaking window on the third floor of a six story building we can not guaranty that water will not enter from upper levels. It is easy to guarantee a wall that we address in entirety from corner to corner, top to bottom. We make it a point to identify the potential for other problems should we be doing a limited repair. We have turned down projects in the past when we were uncomfortable with risk of water entry from adjacent areas.
Do you have references?
We will gladly provide a contact information list of all major projects that we have performed. Please feel free to contact us.
Do you have projects that we can visit?
We have ongoing and completed projects. You are welcome to make an appointment to visit ongoing work. We will have a hard hat for you. We can arrange for you to visit completed projects. Our projects page should also provide some background.
How do you handle communications with tenants at multi-family projects?
Contract communications are generally limited to the owner's representatives such as property managers, consultants or the Board of Directors. It is not unusual for a curious unit owner or tenant to ask contractor personnel questions that should be directed to the owner's representative. Our folks are trained to politely defer such questions to the appropriate parties. At the beginning of the project we will distribute a letter letting tenants know who we are and when will be working on their building. We provide contact information so that any problems can be handled promptly.