The goal of Credo Construction is to help our clients take their ideas from conception, through the planning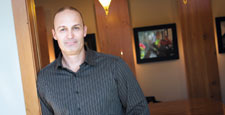 phases to completion. We recognize that it can be intimidating to undertake a major construction project and that it can, at times, be difficult to visualize the completed project we will work with you to develop your vision until you are comfortable with the project.
Our staff and team members are uncompromising in their commitment to our clients, quality, communication, personal and professional integrity. Each Credo Construction team member is dedicated to ensuring that our clients not only meet their budgetary and project completion goals, but that they are completely satisfied with the completed project and the services we provided.
To the current members of the Credo Construction network of clients, we would like to thank you for your confidence and recognition of a job well done.
Looking for a General Contractor? Put us to test. We welcome the opportunity to show you what we are made of. For quality, service and pricing that is tough to beat, please think of Credo Construction when getting bids on your next project.

Todd Lapinsky,
President